My Team
When you became my client, you placed your trust in me to help make your vision a reality. I honor that trust with the help of my expert support staff. Together, we make a strong commitment to customer service.
If at any time you have a question, concern or need, please let us know.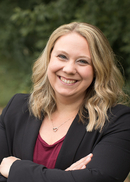 Andrea Marie Erwin
Associate Financial Representative
Office 651-714-6814

Andi started working on Bryan's team in March of 2014.  She is committed to helping individuals achieve a more secure future and reach their financial goals through building a relationship, understanding their situation, and serving their needs over time. She wants to provide the best experience possible for clients. 
As an Associate Financial Representative, Andi holds her Life, Accident & Health and Series 6 and 63 licenses.
Andi can help you with the following:
General risk management and investment related question, and
Operational request such as providing account values, processing check requests and investment forms, IRA distribution processing, and gain/loss information
Outside of work, Andi enjoys spending time with her husband, Eddie, and two daughters, Kacey and Tessa. They spend time cooking and baking, going for walks, playing at parks, and visiting other family and friends.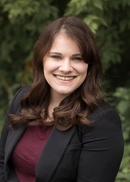 Deaven L Swainey
Deaven started working on Bryan's team in April of 2018.  She holds her Life, Accident & Health insurance licenses. She is dedicated to providing a personalized experience that meets each client's needs, and recognizes the importance of the relationship between the client and their advisory team.
Deaven can help you with the following:
General policy questions and updates
Bank account, address and beneficiary changes
Premium and billing questions
Policy loans and loan repayment
Deaven also participates in the local music scene as a classical soprano. She loves to go on walks with her Boston Terrier, Pippa, and occasionally participates in French language conversation groups and events.